One of the three ladies of Boalsburg.
Two of the Ladies.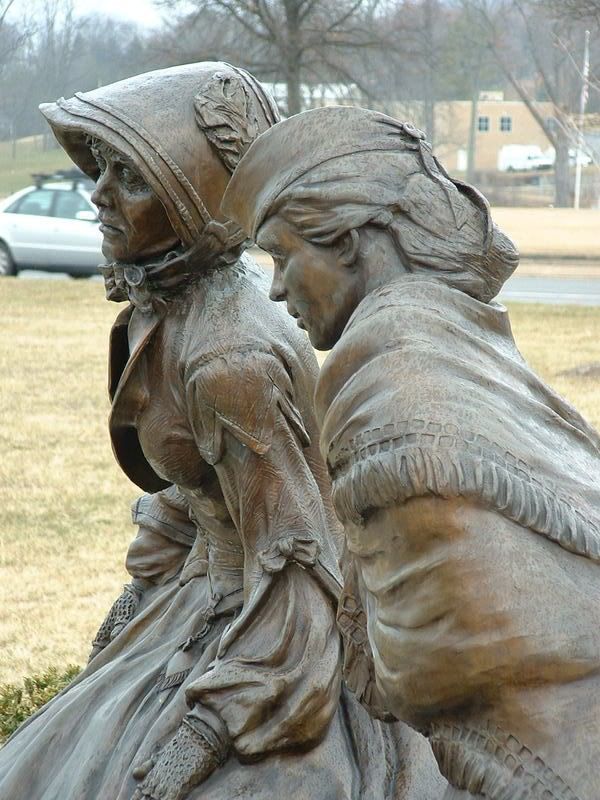 Back of Ladies looking at the cemetary.
I posted a photo of this statue before of the three ladies, but only the front view. You can see it with snow on it here:
http://discoverpa.blogspot.com/2008/03/three-ladies-statue-boalsburg.html
I was taking photo's and decided to do more of some close ups and a back view. I really like how the first one with the single lady turned out.
Boalsburg is known for being the birthplace of Memorial Day with observances dating back to 1864. These three ladies, Emma Hunter, Sophie Keller, and Elizabeth Meyer placed flowers on loved ones graves who were lost in the Civil War.