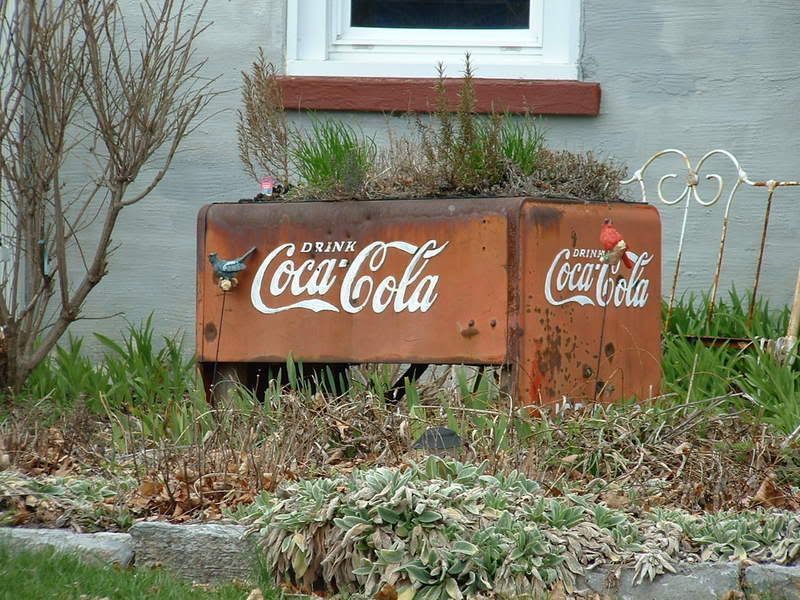 Today's word for the photo scavenger hunt is "Stuffed". I guess you could say this coke machine is stuffed with plants or maybe weeds by the looks of it.
To see more participants of photo scavenger hunt hosted by Random Crap, go here:
http://esb138.aliencg.com/
Also, another photo hunt this week is of a unique/funny signs that are hosted by tnchick. I would consider the writing unique for my coke machine as it is an older version.
You can go here for this one:
http://www.tnchick.com/
And, it even fits in with the green project found here:
http://annacpics.blogspot.com/