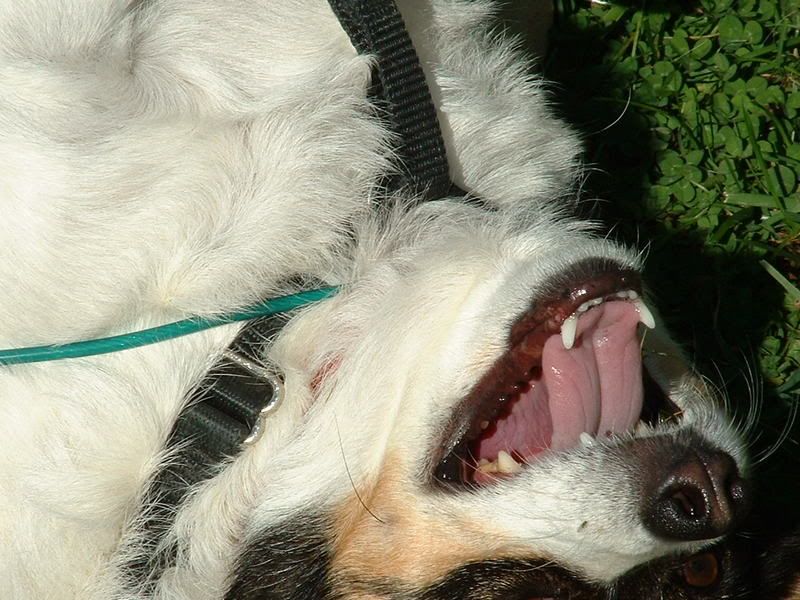 Today is Camera Critters and I thought I'd show you my dog Tucker in a happy mood. He loves to lay on his back and scratch when we go outside.
(Tucker is the photo at the top of my blog too.)
The doctor said he needs to lose some weight or he'd end up with health problems like Diabetes, knee problems, etc. He has started out at 36 lbs and has lost 2 lbs in two months. I guess that's good for a small dog. He needs to lose at least another 14 lbs. We've taken away all snack foods and have reduced his food down to 1/2 cup, twice a day.
Recommend allowance according to the doctor.
Sometimes he gets a snack here and there, but nothing like he was. At this rate he'll reach his goal by next Christmas.
To see more of Camera Critters hosted by Misty, go here:
http://camera-critters.blogspot.com/