Baby's is a back to the 50's restaurant and is located in State College, which is about a 20 minute drive from Bellefonte.
This photo shows the old fashion bar stools like back in the 50's. They also have the juke box and where you can select the song you want to play for a quarter.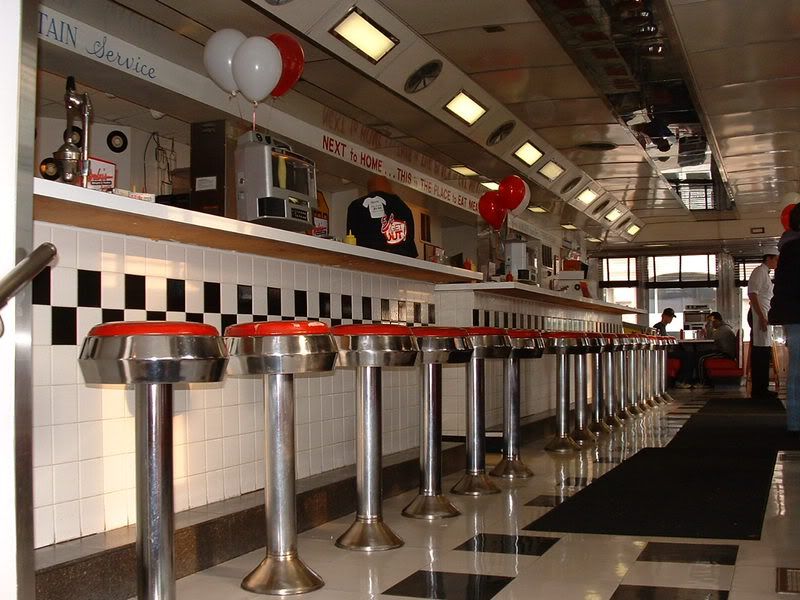 This booth has only one side seating, and if you double click on the photo, you can read on the wall, "Can you believe that sat us here?"
Outside of Babys Burgers & Shakes.
If you're interested in the menu of Baby's, go here:
http://babysburgers.com/menu.htm