This couple is packing up and getting their horse ready to go.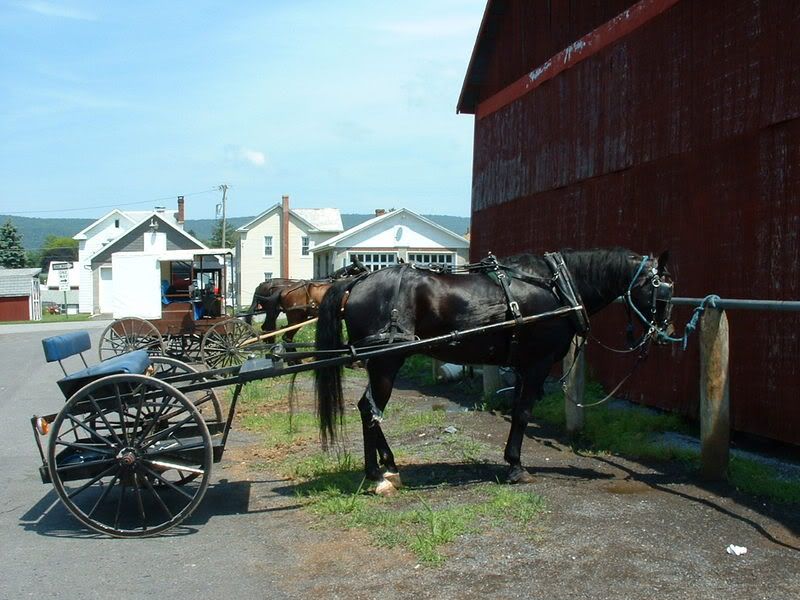 This buggy is called a single seater and can seat two people.
Here a couple is going home. And you can see the covered buggy's on the side. To view them better see next photo...
I wanted to show you the different kinds of the Amish buggy. To see any photo bigger, click on the photo, double click to get the arrow on the corner and then click on arrow, you will then get a large photo.
I found these excellent websites on Amish life....
To learn more about the Amish buggy, go here:
http://amish.net/buggy.asp
More Info on Amish transportation: http://www.oacountry.com/Amish-transportation.htm
Want to learn more information on shunning, weddings, religion, funerals, language, dress, etc. Go here:
http://en.wikipedia.org/wiki/Amish
Now, How much do you know about the Amish? There are 320 questions on this site..Go here:
http://www.wvup.edu/Academics/humanities/Oldaker/about_the_amish.htm