Coming out of the tunnel (see photo below I posted yesterday)at Slab Cabin Run you can see this Weeping Willow Tree, along with the path that continues.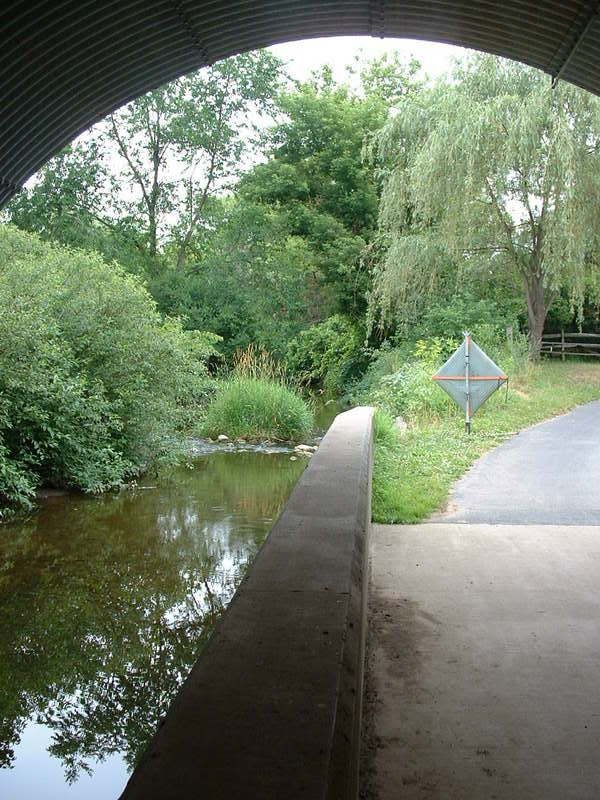 Another view of the picnic area under the weeping willow tree.
Here's a view looking through the fence above the tunnel. I'll show you the path tomorrow.